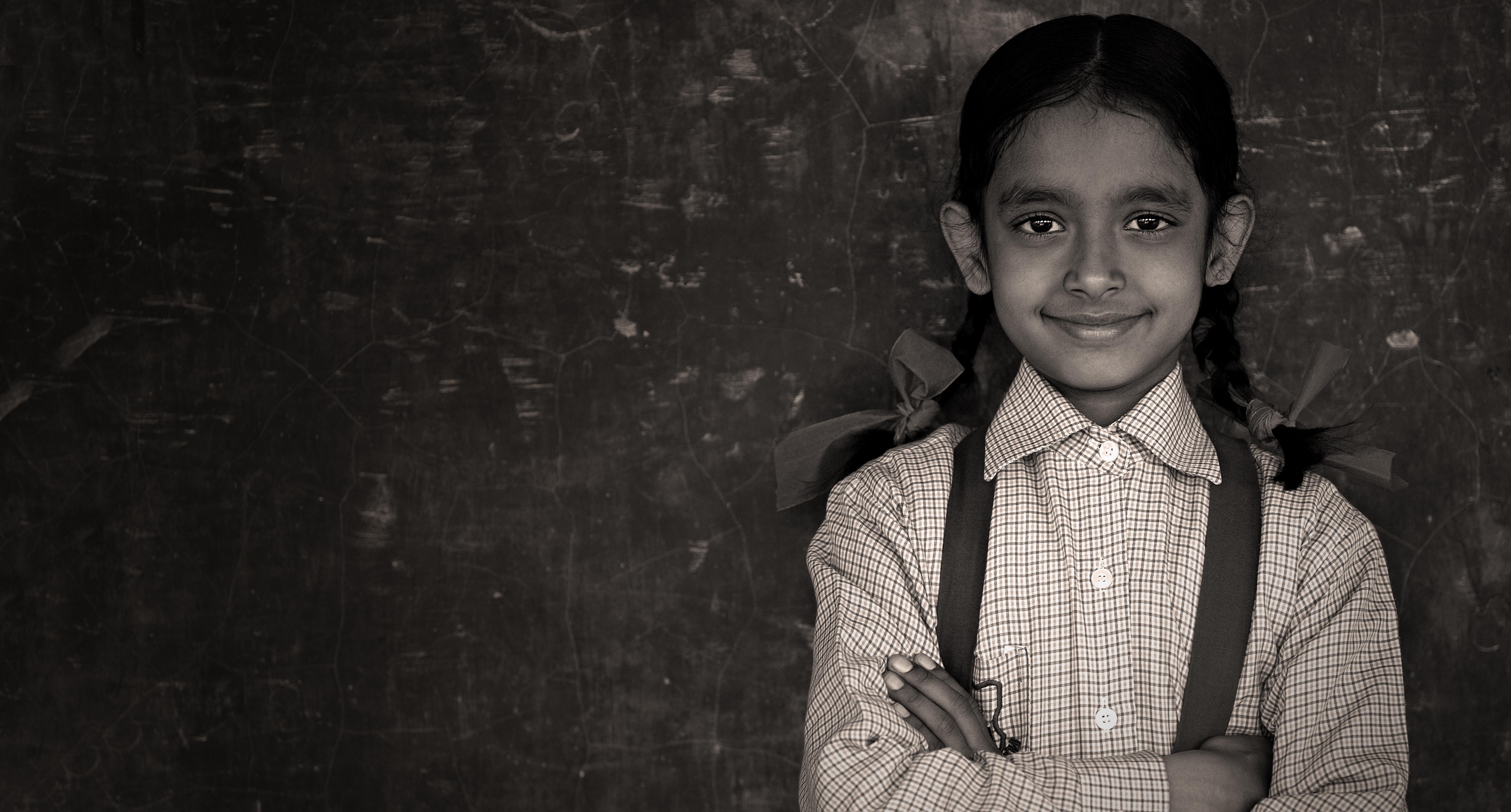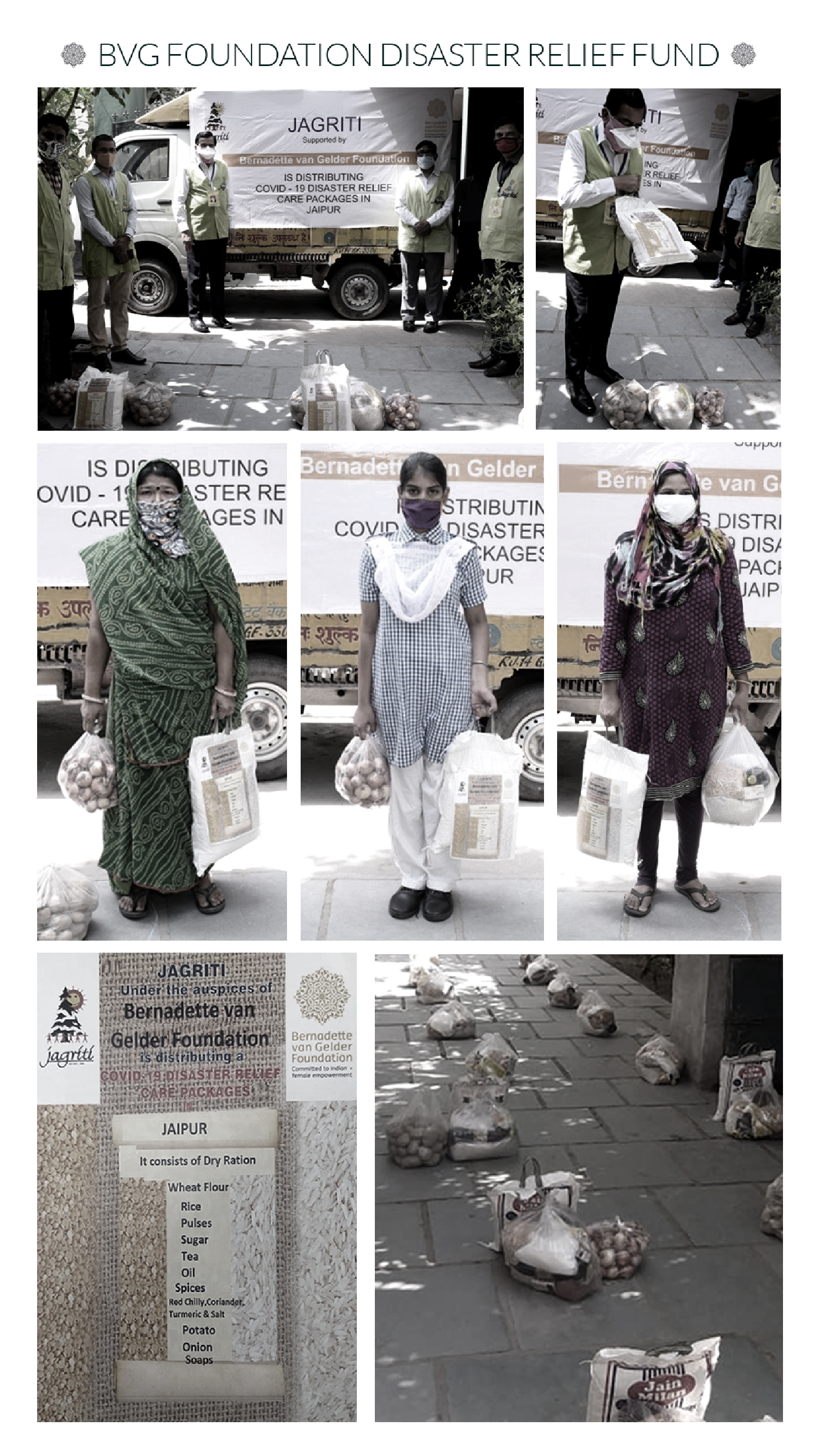 THANKS TO YOUR GENEROUS CONTRIBUTIONS
600 families & 3000 people will have food & masks.
for the first 15 days... but the work is not done yet!
In India the impact is of a different order. The challenge is not only social distancing but also how to put food on the table. We could not stand by and watch this disaster unfold. Through our donation drive, we have raised funds and started this food relief initiative to create a "FoodBank" at our school Balika Sadan, in Jaipur. We are very proud to share that we can now feed the 225 students and their families (1074 people) for 15 days.

WHAT DOES A FOOD PACKAGE CONSIST OF?
5kg of flour,
5kg rice,
5kg potato,
3kg onion,
oil, salt, cereal, spices, and
5 washable mouth masks.

HOW DO WE DISTRIBUTE?
Distribution takes place per class, in the morning and in the evening. Each girl will be accompanied by a parent and receives a food package for 15 days. We will continue to do so until each family has received one-month worth of food relief.

THE FUTURE
When the lockdown eases, problems are not solved by any means so we continue to monitor where urgent support is needed to make sure that food and additional help is given to the people who need it most.
WE CONTINUE TO COME TOGETHER
TO HELP THOSE IN REAL NEED.
We are living in extraordinary times. The COVID-19 pandemic has taken a toll on the entire world and we are all still coming to terms with a new reality.

In India (1,3 billion people, 18% of the world population) the impact of COVID-19 is of unimaginable scale, compared to, for example, Europe. When the country went into lockdown in March, millions of migrant workers went back to their villages in rural areas.

Work stopped, income was and still is not received. An economical disaster and many continues to struggle to put food on the table.

With the economic situation in India continuing to be so severe, basic needs such as food on the table cannot be met and government food programmes not reaching the ones who need it most, we will continue to support those communities hit the hardest. We are also, slowly, looking towards the future and supporting our girls in their eduction, the best way we can at the moment.

If you want to support a family of 5 during this COVID-19 crisis you can do so by donating €60,-. This amount will support a family with food for one month.

If you choose to contribute, please make payment under the following reference: RELIEF INDIA. ACT NOW!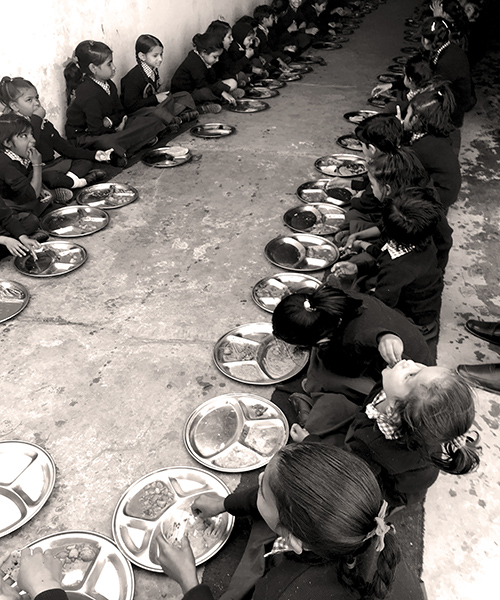 YOU CAN SEND YOUR CONTRIBUTIONS TO:

BERNADETTE VAN GELDER FOUNDATION :

TRIODOS BANK, ZEIST, THE NETHERLANDS

ACCOUNT NUMBER: NL74 TRIO 0338746471

BIC: TRIONL2U | REF: RELIEF INDIA